Winter special: biathlon orientation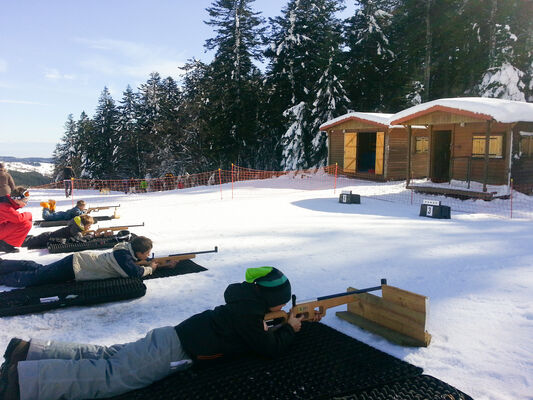 This winter, discover a fun biathlon combining orienteering and laser rifle shooting...

Programme :
9:30 am: Welcome of the participants by a state-certified instructor.
Introduction to orienteering on foot or with snowshoes (map reading, location in space...).
12.00 pm: picnic from the bag
1.00 pm: Challenge which combines a race to find beacons and laser rifle shooting tests (skill, concentration, self-control).
3.30 pm: end of the activities.

Levels: cycle 3 (CM1/CM2), middle school and high school.
Spoken languages

Documentation