Condrieu Segway Tour
Cultural activity , Accompanied , Weekdays , Weekend , Equipment provided , Introductory/discovery
in Condrieu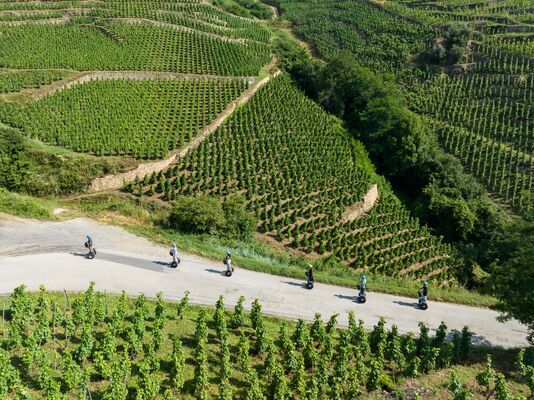 Intuitive Trace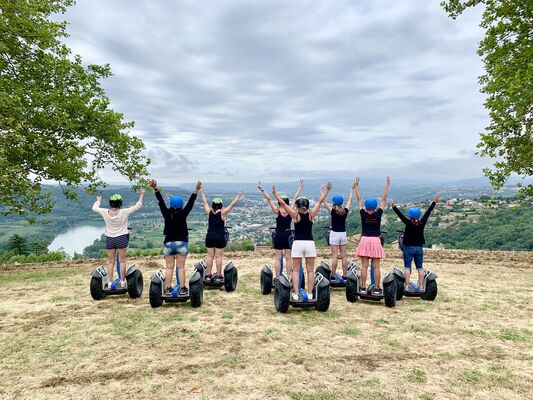 Intuitive Trace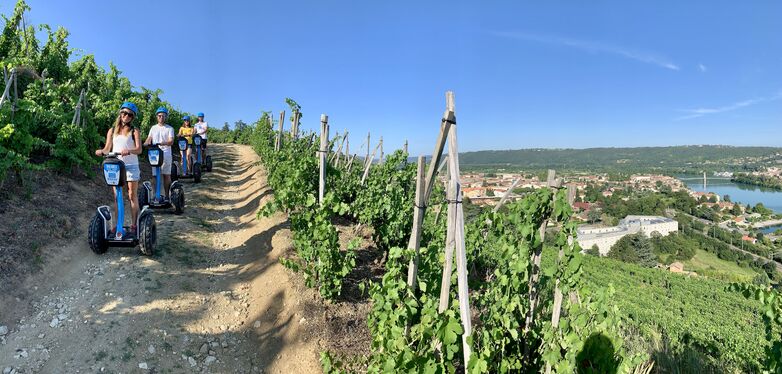 Intuitive Trace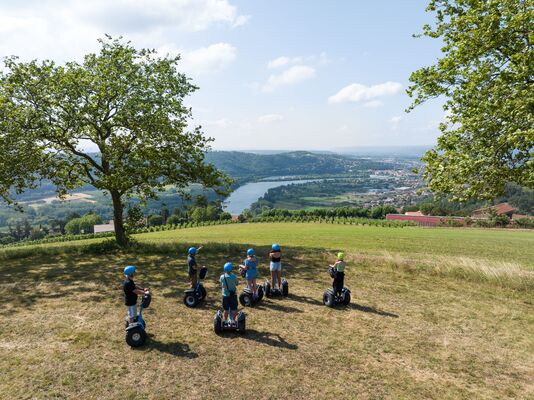 Intuitive Trace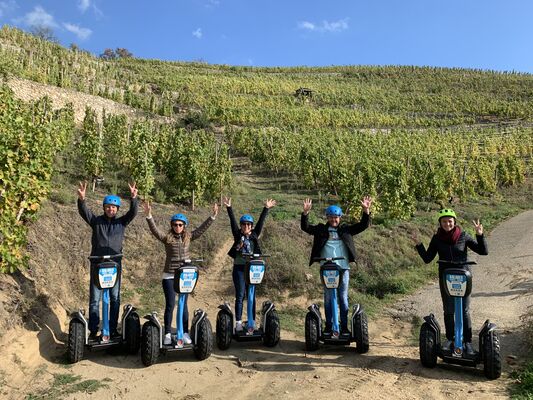 Intuitive Trace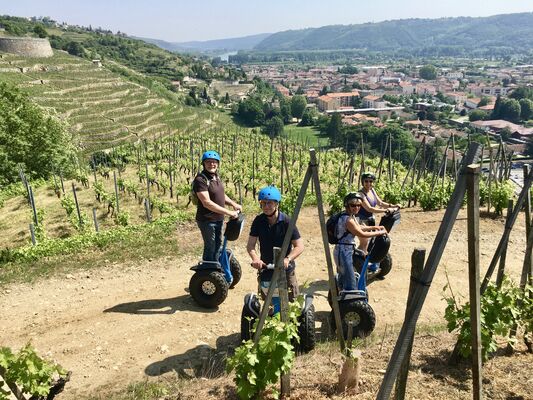 Intuitive Trace
Intuitive Trace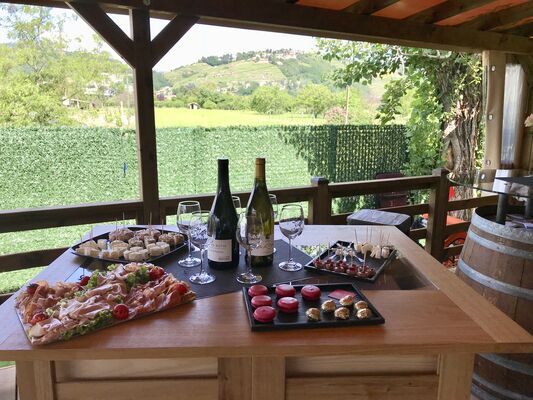 Intuitive Trace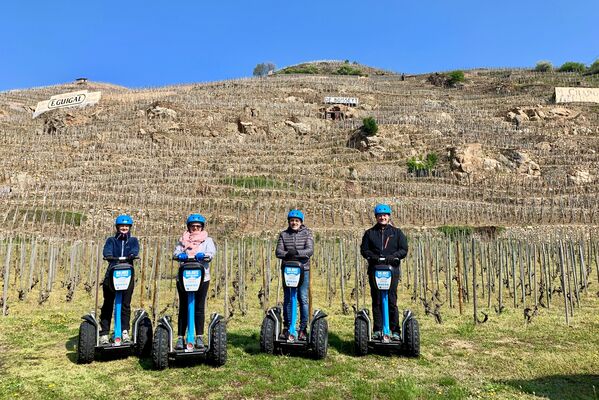 Intuitive Trace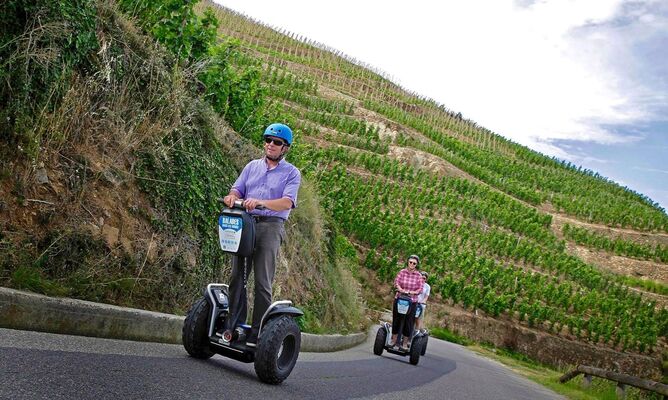 Intuitive Trace
Come and explore all the beauty and riches of the surrounding areas during an effortless and intuitive Segway visit! A Segway is an electric personal transporter, a fun and environmentally way to get around.

Leaving from Condrieu, you can enjoy a range of different Segway tours in the vineyards
The tours are adapted to all levels: the one-hour visit along the ViaRhôna trail is ideal for anyone new to the activity, while the "Vertiginous Côte-Rôtie" tour is made for fans of thrills and breathtaking landscapes. Some tours include a tasting of local wines and/or a visit to a winery with a commentary on tastings by the winemaker.
Access

Environment

In the country

Station district

Close to a public transportation

Village 2 km away

Waterside

Spoken languages
Accessibility

Not accessible in a wheelchair

Services
Intuitive Trace

Intuitive Trace

Intuitive Trace

Intuitive Trace

Intuitive Trace
Intuitive Trace

Intuitive Trace

Intuitive Trace

Intuitive Trace

Intuitive Trace