The "Crêts du Pilat" trail
This circuit is without doubt the most important walk in our massif. This itinerary, entirely located on our summits and in the heart of the Crest nature reserve, will offer you exceptional views of all the massifs that surround us: the Jura Mountains, the Alps, the Ardèche summits, the Velave country, the puys chain, the Lyonnais mountains and the Golden Mountains. Quite a programme!
10km - 3h00 - Medium difficulty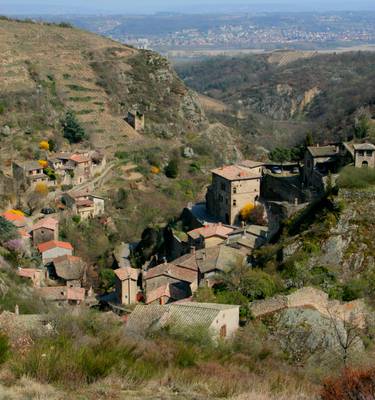 ---
"Chemin de Volan" in Malleval
Malleval or the "bad valley". Go and meet this medieval village with its very special atmosphere... The Volan path will show you the village in all its facets: old stones steeped in history, damp undergrowth, wine-growing hillsides...
On your return to the village, don't hesitate to extend your walk in the direction of the Saut de Laurette (waterfall).
4km - 1h30 - Easy difficulty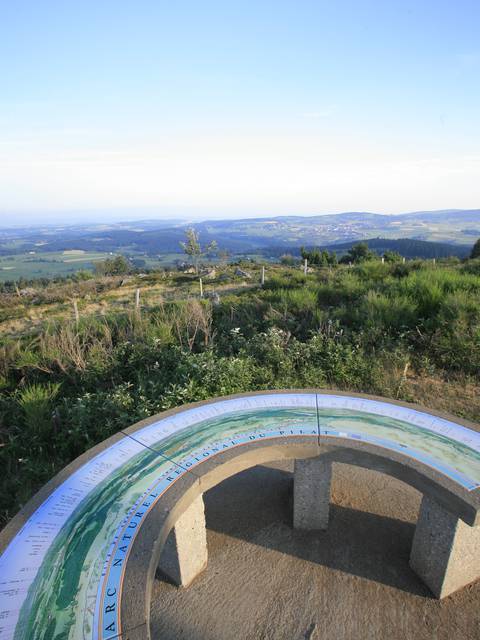 ---
"Crêt de Chaussître" path
Chaussître is the last summit to the south of the Crest du Pilat line. Here, the landscapes are soothing with gentle relief and vegetation that alternates between high altitude moors, fir forests and pasture meadows.
From the village of St-Régis-du-Coin, the path will lead you peacefully to the heights of the Crest de Chaussître and its orientation table from which you can contemplate the Velay, Vivarais and Forez mountains.
12km - 3h30 - Medium difficulty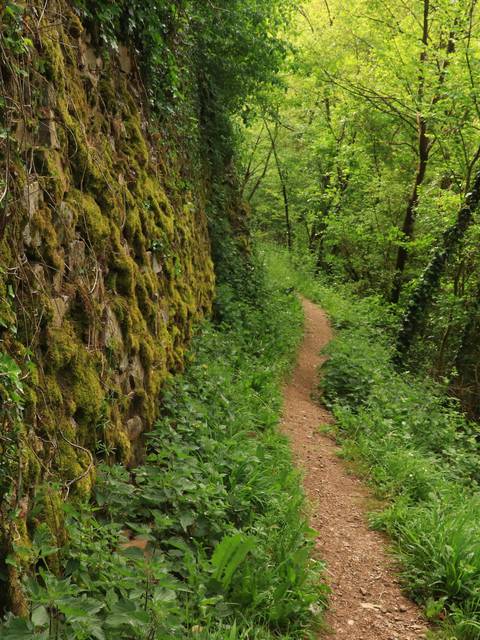 ---
"Sentier de l'Arbuel" in Condrieu
In the heart of the Rhodanian ravines priority ecological site, one does not suspect these enclaves of nature within immediate reach of the noisy Rhone valley. Yet it is in these ravines that the discreet Genet lives. The Arbuel trail leads you in the footsteps of the muleteers who used this route to transport coal from the Gier valley to the Rhône valley.
On the vertiginous slopes that surround you, vine stocks cling to one of the best "nectars" of France: the wine of Condrieu...
6km - 2h15 - Easy difficulty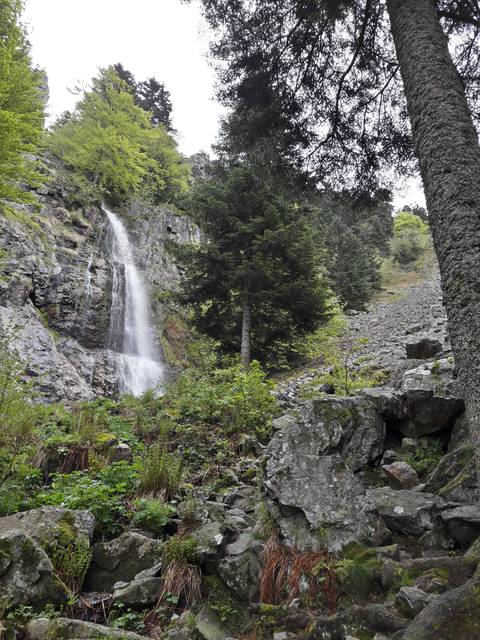 ---
"Sentier du saut du Gier"
A short hike to admire the waterfall of the Saut du Gier. A thin stream of water in summer, the waterfall is magnificent in other seasons. In a valley with an alpine atmosphere, a nice path, a little steep and uneven, from the hamlet La scie du Bost will take you to the foot of the waterfall.
3km - 2h - Medium difficulty